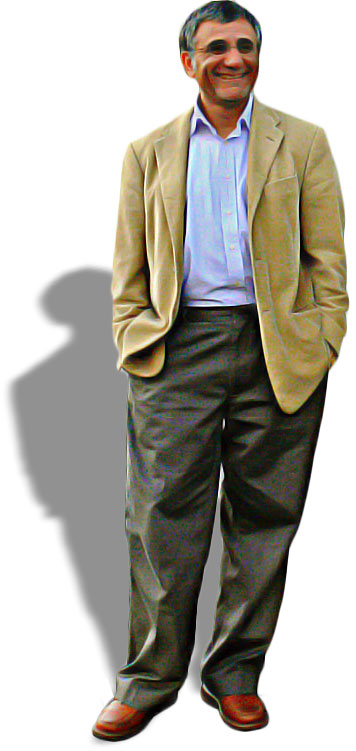 Professor Istepanian is globally recognized as one of the leading authorities and pioneer of the area of mobile healthcare (m-health) and the first scientist to have coined and defined this concept
After completing his PhD in Electronic and Electrical Engineering from Loughborough University, UK in 1994, he held several academic and research posts in UK and Canada. These included Professor of Data Communications for Healthcare and the founding Director of the Medical Information and Network Technologies Research Centre (MINT) at Kingston University, London, UK (2003-2013).  Senior lectureships in the Universities of Portsmouth, UK (1995-1998) and Brunel University, London (2000-2003).  A visiting Professor at St. George's Medical School, University of London (2007-2009). Associate Professor Ryerson, Univeristy, Toronto and adjunct Professor at the University of West Ontario, Canada (1999-2000).  He was also the 2008 Leverhulme distinguished visiting fellow at the Centre for Global e-health Innovation University of Toronto and the University's Health Network, Canada.
He was awarded the 2009 IEEE award for the best IEEE Transactions and most cited paper from the IEEE Engineering in Medicine and Biology Society for his seminal work and paper on mobile healthcare (m-health) published in 2004. He was also recipient of the IEE Heaviside award in 1999 from the Institution of Electrical Engineering (IEE), UK.
[button url="http://istepanian.co.uk/biography/" text="Read More"]